JAPANESE AMERICAN VETERANS ASSOCIATION
1749 Old Meadow Road, Suite 500, McLean, VA 22102 (Bob Nakamoto, President)
IMMEDIATE RELEASE:

December 10, 2008

Vol. III

No. 27
CONTACT: Terry Shima 301-987-6746; ttshima@worldnet.att.net
PHOTO: Being Sent along with this Press Release.
- - - - - - - - - - - -- - - - - - - - - - - - - - - - - -
WIDOW OF FORMER NEW YORK TIMES EXECUTIVE MAKES LARGE DONATION TO JAVA. EXECUTIVE COUNCIL PLANS TO COMMIT FUNDS TO LASTING PROJECTS TO PERPETUATE WORLD WAR II NISEI LEGACY..
Japanese American Veterans Association
With the vision of helping to perpetuate the legacy of Japanese American contribution to America during World War II, Mrs. Kiyoko Tsuboi Taubkin, 92, has graciously donated a significant amount of New York Times stock to the Japanese American Veterans Association (JAVA), an organization that includes veterans of the Japanese American 442nd Regimental Combat Team, the Military Intelligence Service, the Army Air Corps, women in the Nurses Corps and the Women Army Corps and post World War II Armed Forces veterans. Born and raised in Portland, Oregon, Mrs.Taubkin was incarcerated with her family in a US internment camp during the war.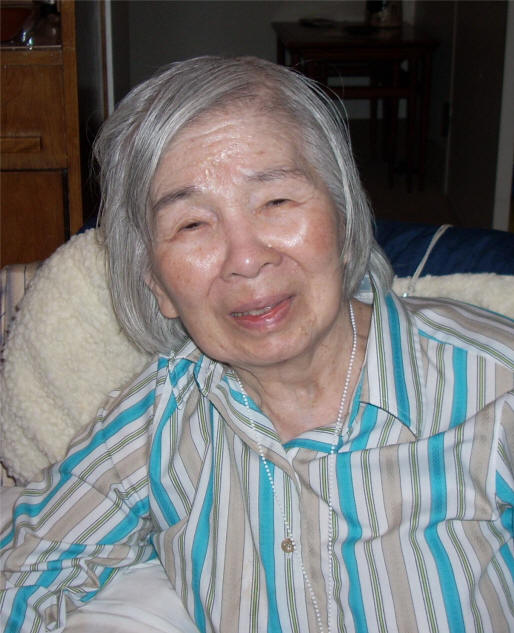 Mrs. Kiyoko Tsuboi Taubkin

Mrs. Taubkin is the widow of the late Irvin S.Taubkin, who retired as the Director of Public Relations of the New York Times newspaper in 1971. During WW II, Mr.Taubkin served in the Army as a reporter and copy editor for the London edition of Stars and Stripes, a US Army daily newspaper. After the war, Mrs. Taubkin moved to New York City, where she met and married Mr. Taubkin.
According to her attorney, Mr. Scott Monfils, Mrs. Taubkin has great admiration and respect for the World War II generation, including the role of the Nisei, US born children of immigrant Japanese parents who valiantly volunteered for combat from internment camps to prove their loyalty. With his knowledge of the background of the 442nd, Mr. Monfils facilitated the legal aspects of the transfer of stock. Interestingly, Mr. Monfils' father was a tank commander in France in September 1944, sweeping through northern France and southern Belgium, and engaging in fighting right up to the German border as the 442nd had similarly experienced.
The heroism and sacrifices of the Nisei paved the way for the passage of the Civil Liberties Act of 1988. As the result of this Act, President Ronald Reagan publicly apologized for the imprisonment of 120,000 persons of Japanese heritage, over one half of whom were US citizens, because of nothing more than wartime hysteria and suspicion. Mrs. Taubkin wished that her donation would be used to perpetuate the legacy of this WW II generation.
Mr. Robert Nakamoto, President of JAVA, in a letter to Mrs. Taubkin said, "Your donation will be used to honor the Japanese American soldiers who fought so gallantly and with unprecedented valor in defending the United States during World War II. They won the battle against prejudice and proved their loyalty beyond any doubt. Your donation will help JAVA in its mission to preserve the legacy of those veterans." 30