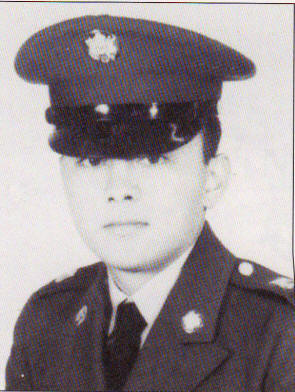 VIETNAM WAR
MEDAL OF HONOR
SGT. RODNEY J.T. YANO
KIA January 1, 1969

Sgt. Rodney J.T. Yano, a helicopter crew chief, was assigned to the 1lth Armored Cavalry Regiment and stationed at Bien Hoa Airbase near Saigon in Vietnam.

It was January 1, 1969, New Year's Day. Unfortunately, the war does not recognize holidays and take a day off. Yano was on duty that day aboard a helicopter, marking suspected enemy positions with smoke grenades when an accident occurred. A phosphorus grenade exploded in the chopper.

Yano was covered with the bone-searing phosphorus and all but blinded in one eye with one arm out of commission. From the heat of burning phosphorus fragments, ammunition aboard the helicopter began cooking off.

While the chopper pilot sought to keep the ship under control, Yano began throwing the exploding ammunition overboard and simultaneously was receiving additional wounds in the process. One man aboard the helicopter was killed, but the remainder of the crew was saved as the chopper returned to the base with a seriously wounded Yano. Rushed to the hospital, Yano died later the same day. He was 26 years old.

On April 7, 1970, Yano's parents, Mr. and Mrs. Richard Yano from Kona coast of the island of Hawaii, attended the ceremony at the White House where President Richard Nixon Presented to them the Medal of Honor their son had earned.

Born on Hawaii's Kona coast, Yano's ancestry included Japanese, Hawaiian and Portuguese. He attended Konawaena High in his home town of Kealakekua, but in 1961, he quit school to join the Army. After his first year in the service, Yano was inclined to make the Army his career. He was in his second year in Vietnam when he was killed.
Courtesy of "50th Anniversary Korean War" booklet, April 28-30, 2000
28